Woodworking Projects
Background

I've never been very good about taking pictures of my projects, especially in earlier years before the days of digital cameras. So some of these are scans of 'old fashioned' pictures - some not in the best of shape. Here goes...

This is blanket chest that I built recenlty for my daughter. It was cherry and maple and the plans were from Wood Magazine.



After I completed the blanket chest, my daughter convinced me that I needed some way to sign some of my projects. I did some experimenting and ultimately came up with a small medallion that I made on my CNC and can glue to the bottom of the chest. I like it and, surprisingly, learned a lot making it - more information on my CNC page.



An entertainment center that I built for my son and his wife several years ago. This was again in cherry and the plans were modified from plans in Fine Woodworking Magazine.



I built two of these quilt racks - one for a daughter and and one for a daughter-in-law.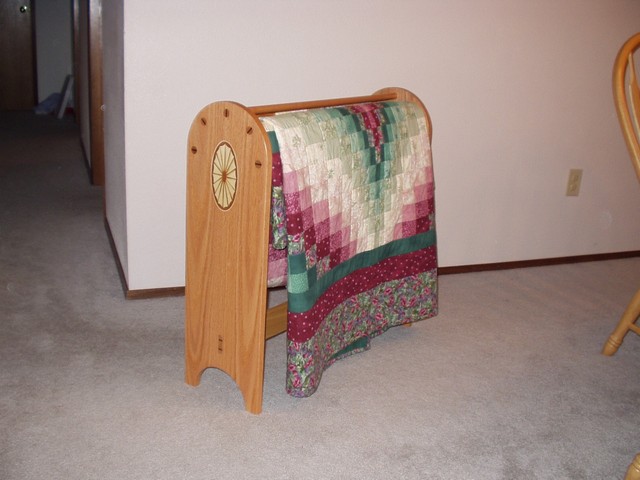 This hall table was my first cherry project and was built from a set of plans in Woodsmith Magazine.



A nightstand for the guest bedroom. It's Alder and was a fun project. I believe it was from plans in Wood Magazine.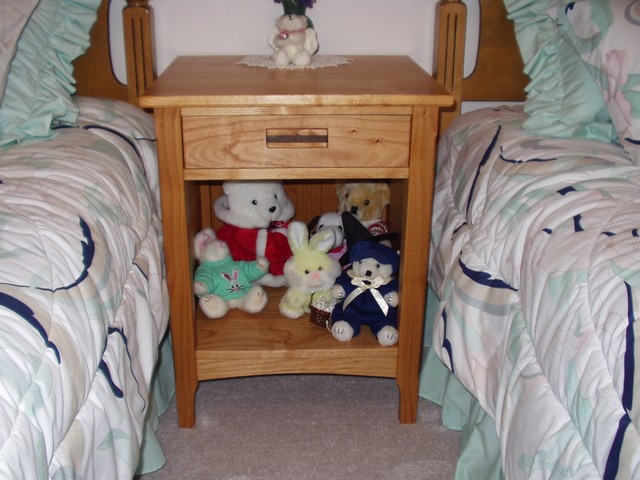 I built several of these wine racks a few years ago. They were in oak but I have no idea where the plans came from.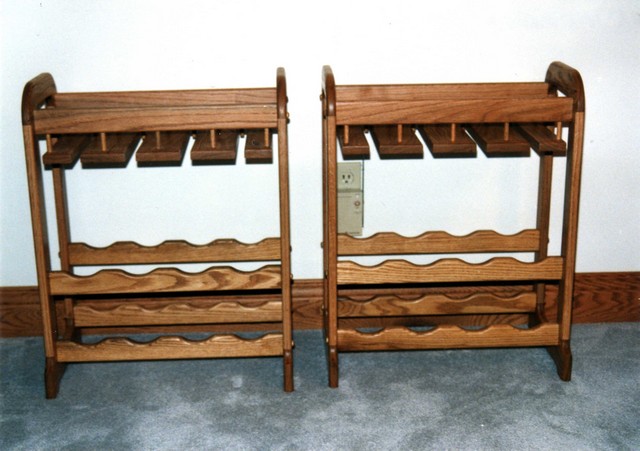 These candle holders are really fun to build and look great. They are maple and walnut and I have probably built a dozen of them over the years.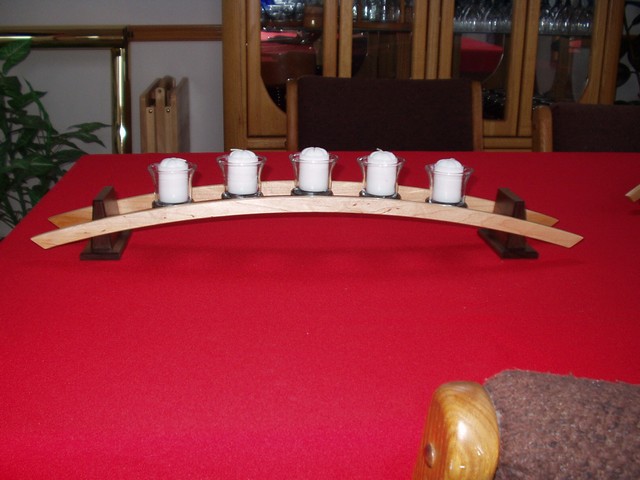 This is a cradle I built for our grandchildren. It's oak and is completely knock-down since it had to be shipped across country. I think this was also a plan from Woodsmith Magazine.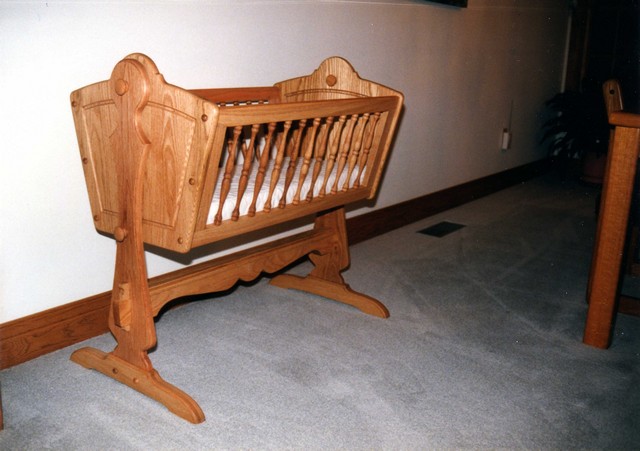 Of course over the years I built several clocks. These first two, one in oak and one in pine, were built from plans I purchased from KlockKit. I also built one in cherry and one in alder.


This corner clock in oak is also from KlockKit plans.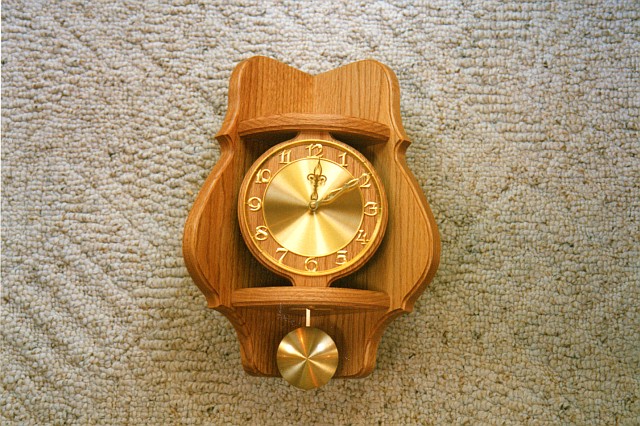 Finally a grandfather clock that was built from a kit from Emperor Clock.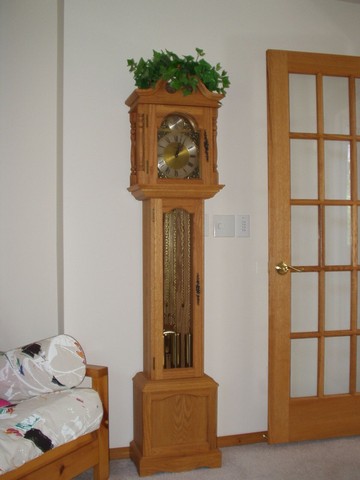 My granddaughter recently decided she needed a bunk bed for her American Girl dolls - this is one of my first painted projects.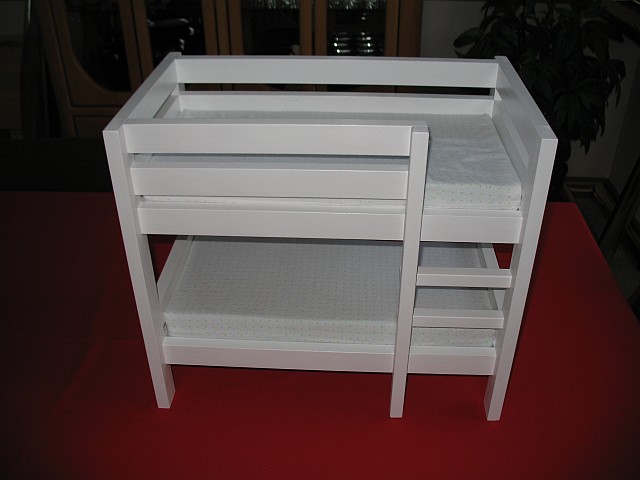 Here's a few boxes I built to play around with doing inlays on my CNC machine. The first is oak and walnut and the second is cherry and maple.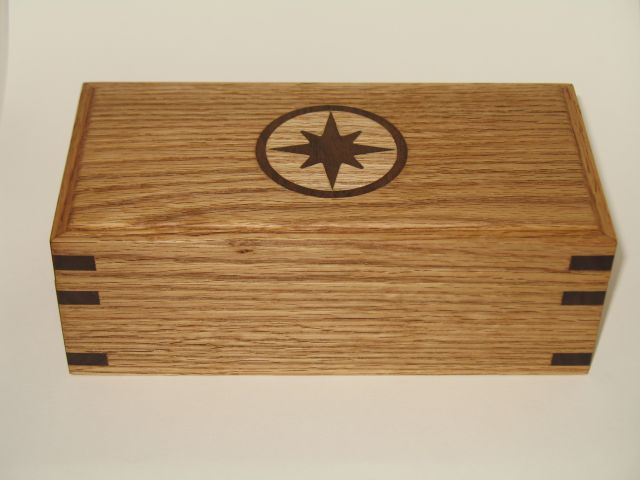 Sticking with the CNC theme, here's a sample of some of the ornaments I make. One Christmas I made 8 different ornaments in 8 different woods. Here are all of them and a close up of one of my favorites.


Speaking of CNC, here's the CNC machine I built.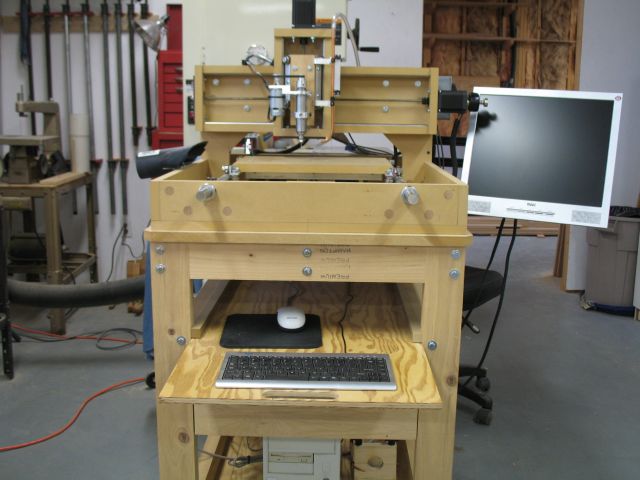 I especially enjoy building furniture, cabinets, jigs and fixtures, etc. for the shop. It's a great way to try out new techniques, joints, etc. Here's my first take on a router bit cabinet.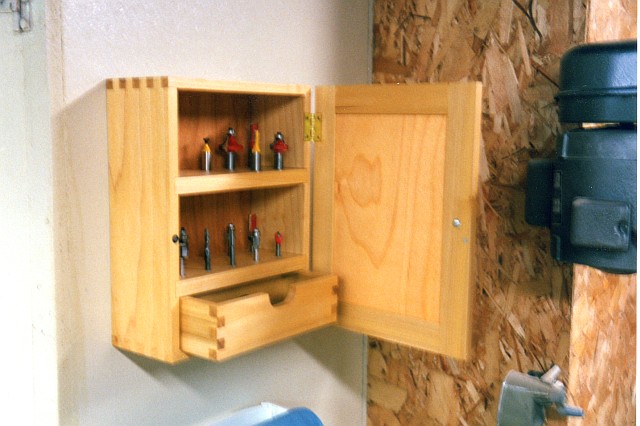 It came out fine but I soon realized it was too small so here's version 2.0 - which unfortunately is also full now.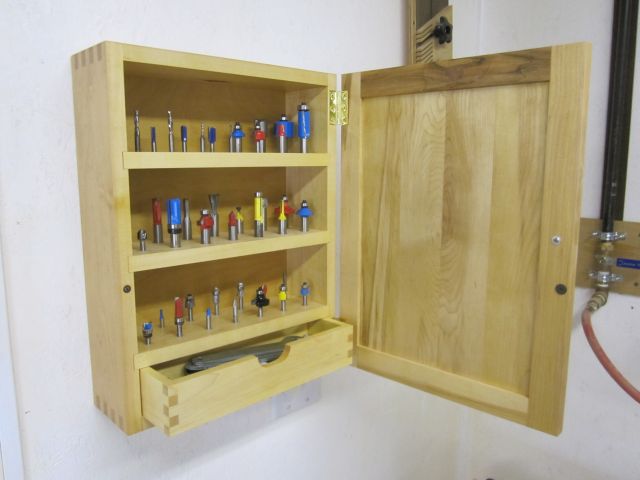 This is another favorite. It's a mortising jig which I have been very happy with.



Here's my take on a tenoning jig.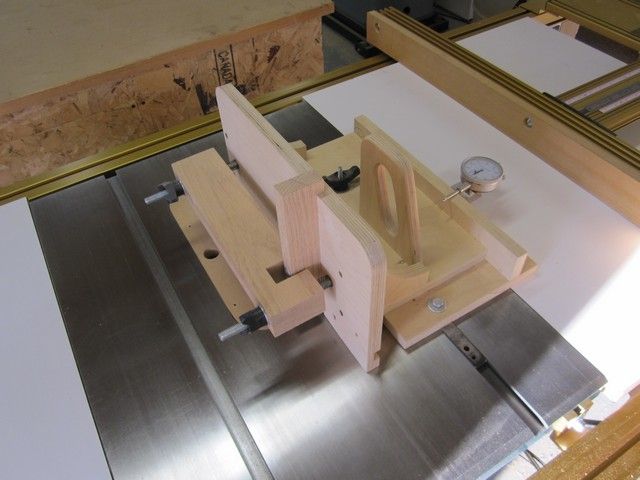 I've also built numerous crosscut, mitre, and panel sleds. Here's my latest crosscut sled.



Now for some ancient history. I bought my first power tool, a 12" Craftsman radial arm saw, almost 40 years ago. My first project was some living room furniture - a couch, 2 chairs, and 3 tables - all out of oak. The furniture was pretty primitive but it's still around and still being used. During that time, we have replaced the cushions 2 or 3 times and the upholstery 4 or 5 times. I still have the saw and use it regularly but a Jet table saw is my main piece of equipment and the radial arm saw is pretty much just used for crosscutting. I built the lamps as well but they came quite a few years later.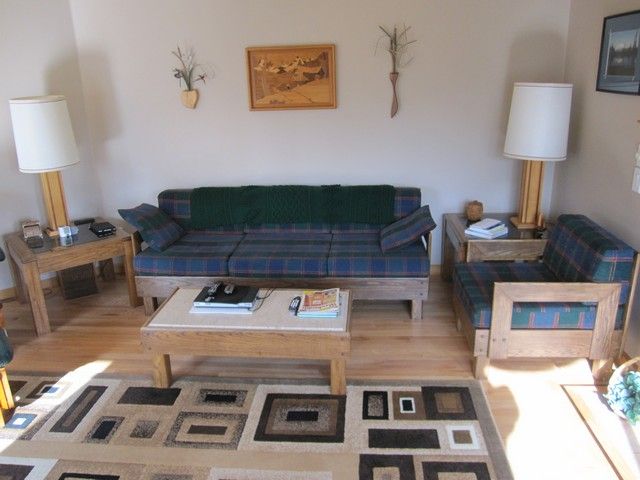 Here's the second chair and a plant stand that was my first attempt at exposed mortise and tenon joints. The joints were tight enough that I've never even glued them.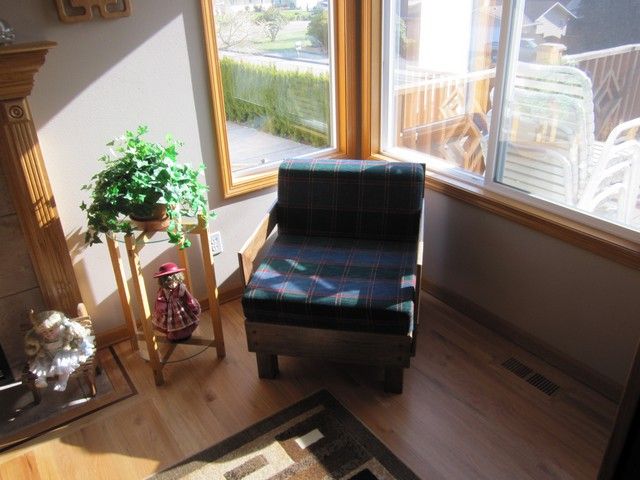 Finally here's a dining table I built about 30 years ago. Although I had no clue about seasonal wood movement - and it shows - we are still using and enjoying the table. In the interest of full disclosure I did not build either the chairs or cabinet.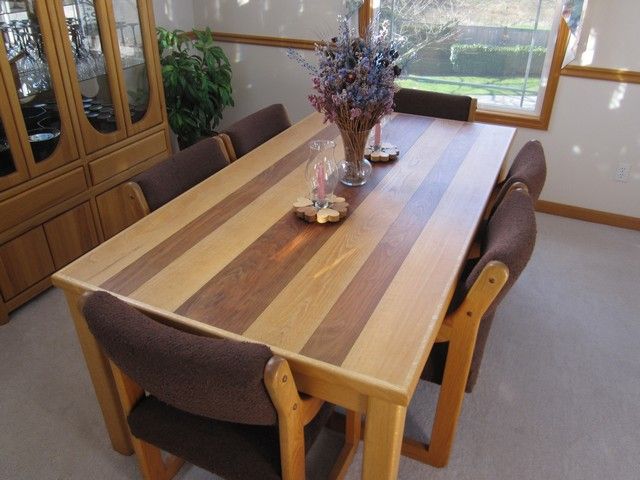 I think that's enough for now...





Home