| | | |
| --- | --- | --- |
| | Inaugural Trike Tour - 2015 Trip - Day 04 | |
Start Location: Williston, ND
Ending Location: Mandan, ND
Miles Today: 228
Trip Miles: 1362
States Visited: 4
Provinces Visited: 0
Low Temp: 63.4° F
High Temp: 87.7° F
Min Elevation: 1642'
Max Elevation: 2438'

Route Map:

Trike Tour Day 04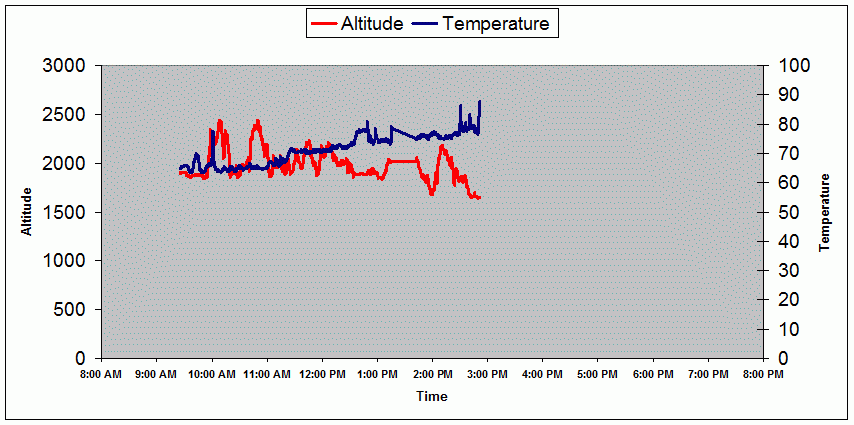 We are now in Mandan, ND. Williston, where we spent the night last night, is a crazy town. It was and probably still is the epicenter of oil and gas exploration and drilling for the last several years. The last time we were here you couldn't even get a room. Whole hotels had been reserved by companies like Halliburton. Now, with oil at $38/barrel instead of $100/barrel, there are lots of rooms. That doesn't mean that development has stopped, for 40 miles in any direction we encountered long strings of construction trucks.
We did manage to find a really nice diner for dinner - it seemed to be the kind of place where the waitresses knew everybody and the food was good and relatively inexpensive.
Once we got far enough from Willston, the traffic died down again and, for the most part, we had the roads to ourselves.
We arrived in Mandan around 3:00 in the afternoon. Its great to see Mike and Karin again and we're looking forward to our stay. We'll be here until Friday morning when we head for Minneapolis for the 50th anniversary get together. We'll leave there Sunday and head for Cleveland where we'll visit with my mother for a few days before heading back to Mandan. We had always dreaded the ride from here to Minneapolis and then on to Cleveland since it would be long days on the Interstates which can be mind numbing, especially on a motorcycle. Mike had offered us the use of one of their cars and we have graciously accepted. With that in mind, we won't be posting any more until we return to Mandan and get on the bike again.