| | | |
| --- | --- | --- |
| | Yosemite National Park - 2016 Trip - Day 05 | |
Start Location: El Portal, CA
Ending Location: El Portal, CA
Miles Today: 52
Trip Miles: 1189
States Visited: 3
Provinces Visited: 0
Low Temp: 63.4° F
High Temp: 106.1° F
Min Elevation: 1912'
Max Elevation: 4429'

Route Map:

Yosemite 2016 Day 05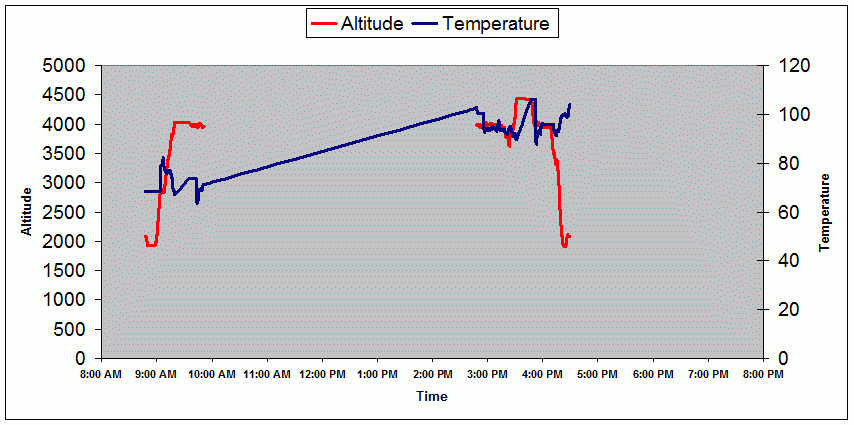 It's hard to believe we were complaining about it being so cold a few days ago. The temperature hit 100 degrees today and that's really hot in black leather and wearing black helmets. The good thing was we were not on the bike much of the day and tried to drink a lot of water.
We spent the day in Yosemite Valley and, since Yosemite has implemented a system of shuttle buses in the valley like many of the other parks, we made full use of them. We started as Bridalveil Fall and, although the water flow was pretty weak, there was actual water coming over the fall. That can't be said of many of the other falls in the valley, Bridalveil, Vernal, and Nevada fall are the only falls that currently have water flowing. this is partly due to the draught and partly due to how late it is in the season. Besides hiking to Bridalveil and Vernal, we also hiked to Yosemite Fall even though there was now water coming over the fall.
Finally we stopped at Valley View and Tunnel View for iconic views of the valley. While Valley View was good, Tunnel View was magnificent - El Capitan, Half Dome, and Bridalveil all from the same spot. Oh and we also viewed two different movies at the Yosemite Valley Visitor Center. This is just part of our plan whenever we visit a National Park.
Once we got back to the lodge, we went straight to the pool to cool down. Tomorrow it's off to Glacier Point and Wednesday we visit Tuolumne Meadows including a possible hike to a Sequoia Grove.