| | | |
| --- | --- | --- |
| | National Parks - 2012 Trip - Day 1 | |
Start Location: Everett, WA
Ending Location: Kennewick, WA
Miles Today: 241
Trip Miles: 241
States Visited: 1
Provinces Visited: 0
Low Temp: 67.8° F
High Temp: 93.2° F
Min Elevation: -19'
Max Elevation: 2972'

Route Map:

National Parks 2012 - Day01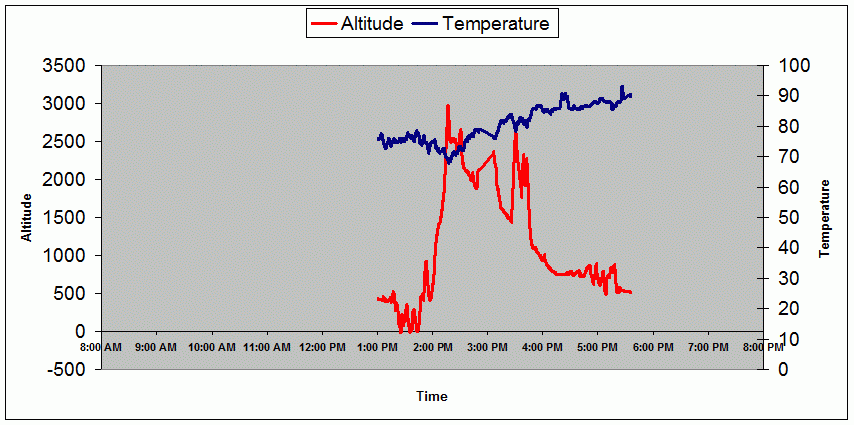 This is going to be a very short write-up. I'm actually writing this Tuesday morning in the motel room. I had what I think were some software problems last night but it may have been old age creeping in as well. I finally gave up about 10:00 last night and then seemed to get things working this morning so we'll see how it goes. More analysis to come.
Monday was almost a carbon copy of our first day last year. We started out after lunch about 1:00 to clear skies and warm temperatures. The only difference was that last year we kept heading west to Ritzville since we were ultimately heading east and today we turned south on 82 and stopped at Kennewick, WA - one of the tri-cities. Last year we did 239 miles aand this year we did 241 miles. We stopped at about 5:30 both years.
Looking at the map, we're not sure which direction to head today. No matter which direction we go, it looks like there are places to stop and stay at around 260 miles and then not again until almost 400 miles. 260 seems like a short day but, when we're not on major highways, 400 may be a little too far. There's really not too much in central and eastern Oregon. I guess we'll have to play it by ear.