| | | |
| --- | --- | --- |
| | Beartooth Highway - 2011 Trip - Day 4 | |
Start Location: Billings, MT
Ending Location: Sidney, MT
Miles Today: 332
Trip Miles: 1289
States Visited: 4
Provinces Visited: 0
Low Temp: 57.6° F
High Temp: 70.4° F
Min Elevation: 1497'
Max Elevation: 4052'

Route Map:

Beartooth Highway - Day04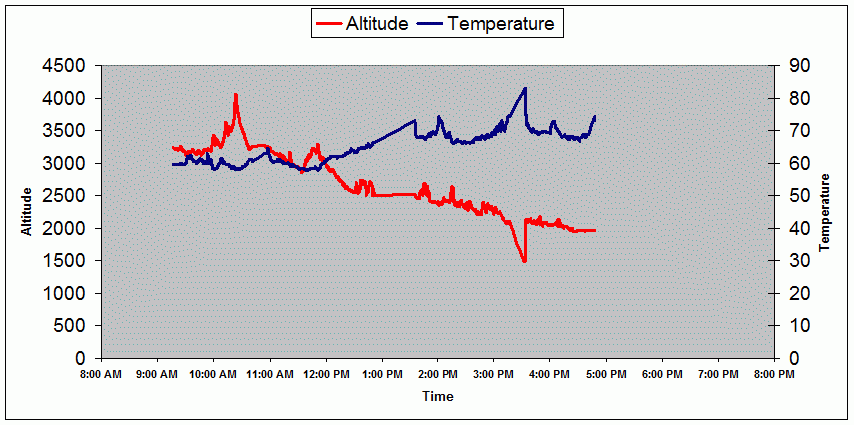 As we were leaving the motel this morning we spotted an MDU building. We were going to stop in and tell them we knew Mike Gardner but decided that might not be appropriate. We did get a picture though.
When we left Billings this morning we decided to stay off the Interstate for awhile. We headed North on US 87 for about 50 miles to Roundup and turned left on Route 12. We took Route 12 on a previous trip and remembered that it was a good road. It was a nice road and, although the temperature was a little cool, it was an easy ride. The only problem was that it was sooooooo boring. In 100 miles we didn't see a single other vehicle traveling the same direction we were. We did however see lots of farms and grazing land.
After that stretch, we were back on I94 and stopped for lunch at a rest area outside Miles City. While there we met up with another Goldwing rider who was from Rochester, WA and was headed for Grand Forks, ND. He was traveling alone but looked to have more gear than the two of us together.
We sayed on 94 until Glendive where we decide to try some more back roads. We headed North on Route 16 and almost immediately were greeted with signs warning us that there was a construction zone in 21 miles with loose gravel and that motorcycles might want to consider alternate routes. We decided it couldn't be that bad and, if worse came to worse, we could always turn around. When we got to the construction zone it was similar to the one yesterday on the Beartooth Highway. First there was about a mile of two lane road which was packed dirt and gravel. Then we got to another mile section of single lane road also of dirt and gravel. While we were waiting for the pilot car to come in the other direction, the flag lady motioned for us to come to the front of the line. We did so and asked her if were waiting for the pilot vehicle, and she said we were going to be the pilot vehicle. So, when the pilot vehicle and a long string of vehicles finally passed from the other direction, we headed out leading the pack. Although that was our first time as a pilot vehicle, we did a fine job and probably had the most excitement all day. We didn't ask if they had any openings.
We stopped for the night in Sidney, MT and will head out in the morning for Mandan.